Look what arrived in my postbox this week, all the way from California - my sockapalooza socks. Aren't they superb?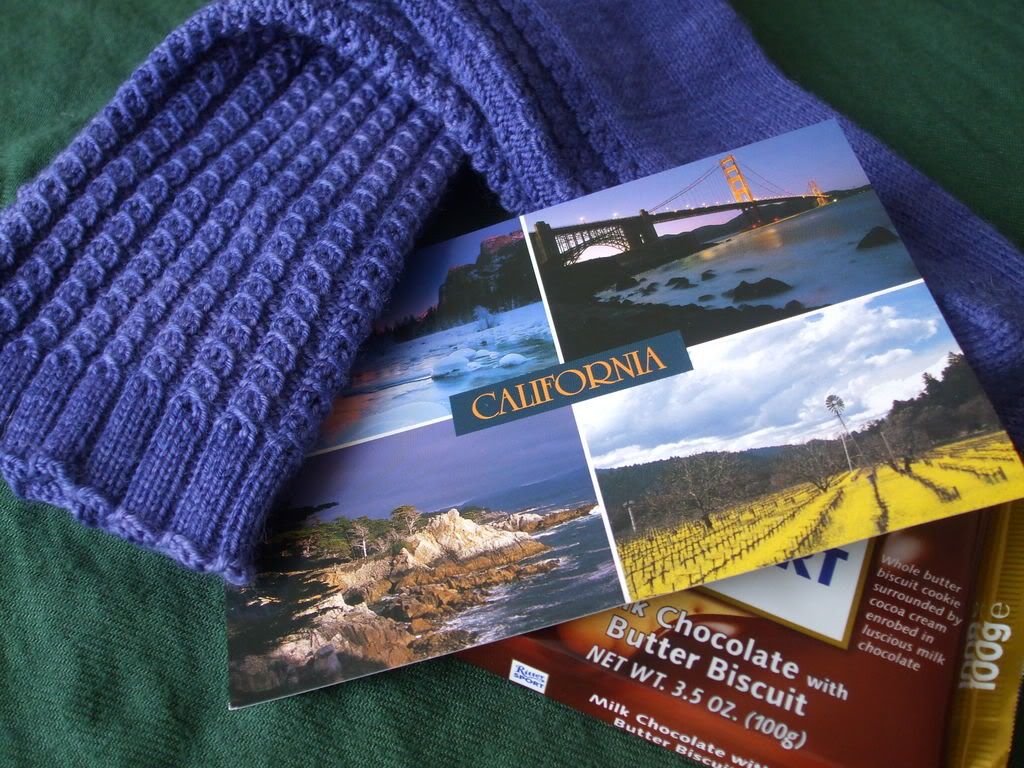 I've got them on as I type as the weather's gone horribly wrong again - they are a perfect fit and very snuggly.
They're in Lorna's Laces (I've been saying for ages I've wanted to try some!) in violet and they're incredibly fine. I'm guessing they must be done on 2mm needles as the stitches are tiny and so very neat.
The bar of chocolate that was tucked in with them was very welcome too! So, who do I have to thank for these lovely socks? Well, that would be Jessica you can drop by her
blog
and have a look at what she's up to. I love the idea of the "Yarn in a tea cup" swap.