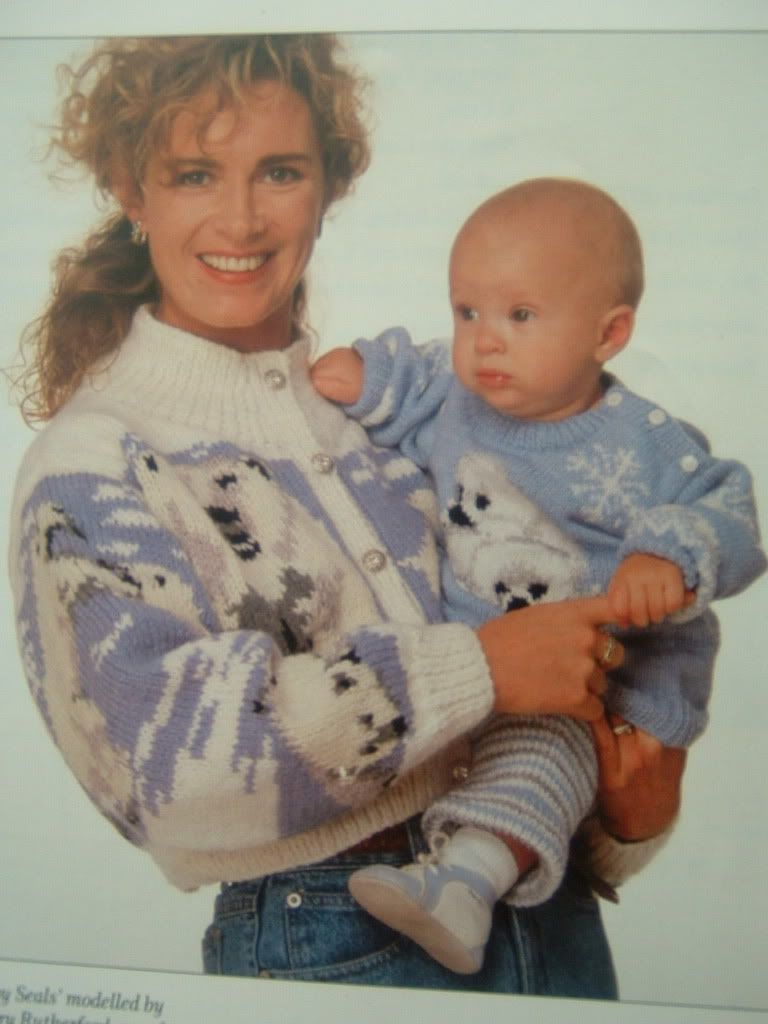 Over the last few weeks I've been attempting to sort through my stash a little and as usual, it always turns up something interesting (or should I say lurking?) at the bottom of the box. This has probably got to be one of my favourite projects that I've never actually finished and if I'm completely honest, I never will. It's one of my early attempts at Intarsia and wasn't entirely successful - probably the reason it was never finished . At the time it was also an overambitious Christmas knit for mum. I did actually get as far as completing the back and one of the sleeves before I gave up and as with many things started and hidden away, I've never been able to bring myself to frog it.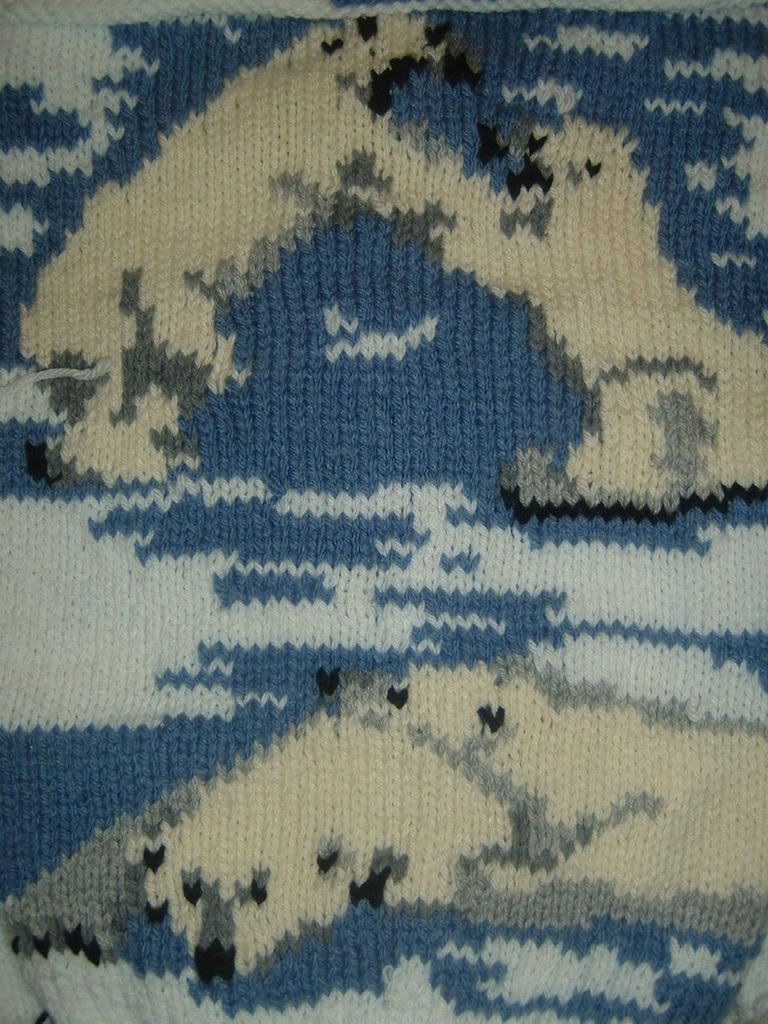 Today I finally decided that discretion is the better part of valor and have accepted that while it is never going to be finished, it can be useful after all. It'll probably end it's life as a cushion or something .... at some point. Or what is also known as stuffing it back into the bottom of the box until I get the time (or inclination) to do something with it. Guilty as charged on that one I'm afraid.
See the cute little seal jumper though? I did make that one for the mighty midget when he was tiny but I haven't got a picture of it as far as I know. He looked very cute as I'm sure you can imagine. Anyhow, all the remaining yarn from the non-jumper is not going to go to waste it's going to be an EZ Tomtem jacket for him once all the bag making is done and dusted.
The pattern for the jumper above comes from Knitting Wildlife by Ruth Herring and Karen Manners and is as the post title suggests, a real blast from the past. As a child of the eighties I can't help but love it as it brings back all sorts of memories. I thought you might like to see some of my favourite designs from the book. Just look at the hair and the bat wings, you can't help but smile!