Scissors at the ready, here we go. Just a little bit, ooh go on cut the rest!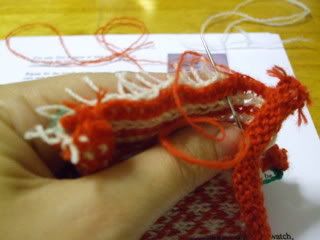 Sewing it up, omg, the thread has broken yet again. Watch out for that death grip, you're making it fray.
Finally, made it to the end. it's all stitched up even if it has got a frilly edge on it.
The proof is in the pudding, pick up those stitches. Yay, I survived the steek.
and I can wear my badge with pride :)