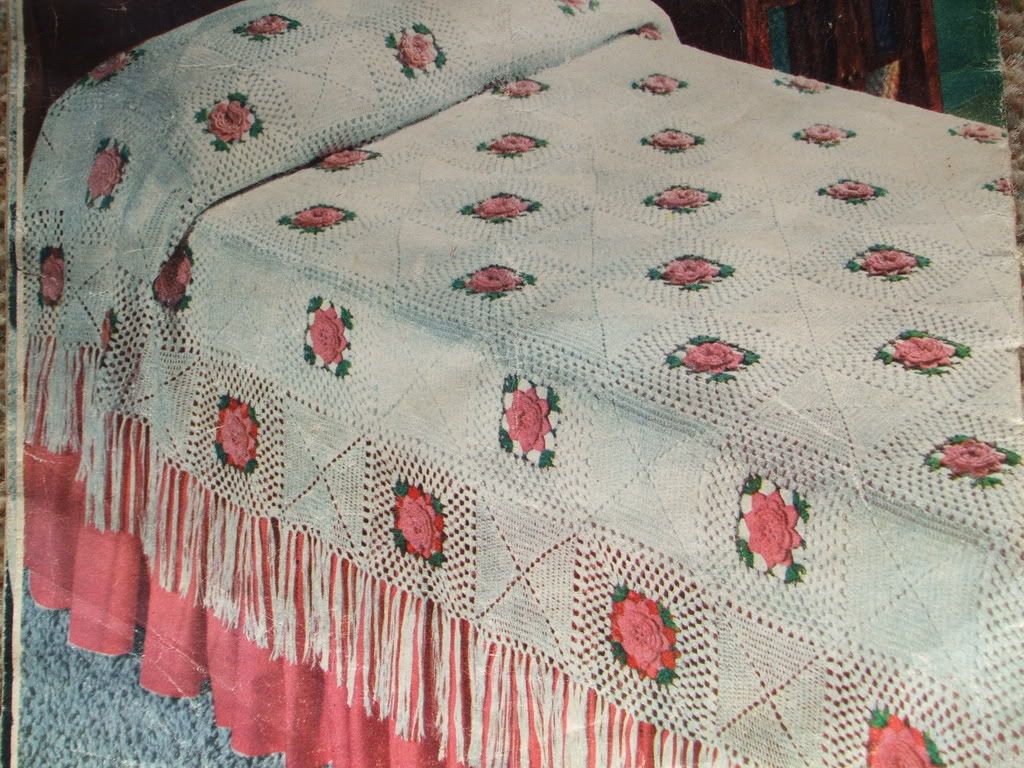 I'm sure I've mentioned in the past that I hoard patterns. Being a crafty family, I've inherited quite a lot over the years and I think that this is where this one probably came from. It's in a very old booklet published for Good Housekeeping magazine in the fifties. Most of the patterns are really dated by this one caught my eye as it looks remarkably familiar.
My crochet habit is having a bit of a resurgence lately and it's got my looking through old patterns for inspiration again. Well that and the fact that almost everyone I know on Ravelry has either been bookmarking or casting on for a
Babette
blanket. In fact, I was on the verge of buying the pattern myself since Interweave have made it available as a stand alone
pattern
.
Anyhow, I digress. In my folders I found this rather beautiful (in a my granny had that sort of thing kind of way) bedspread pattern. If you ignore the roses, the plain squares look just like the ones used for the Babette blanket.
So there you go, hoarding is a good thing and it just proves, old classics never die out! I think I might make a Babette style blanket after all.