I thought I'd share this afternoon's project with you. Look what I made!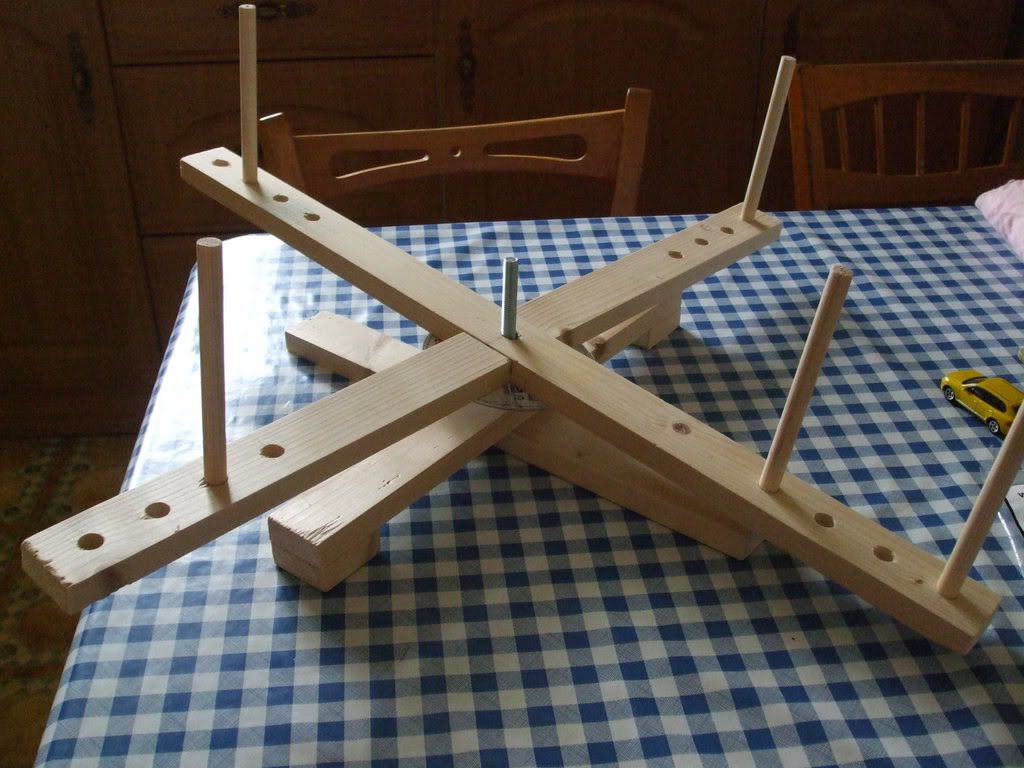 With the assistance (hindrance) of DS of course. It's not exactly perfect and I wouldn't look too closely to the joints etc but it should do the job. I hope. Yay, I can wind my loony boony with no fear of it ending up in knots. Well, that's the plan anyhow. Hehe and no more chair dancing when I want to prepare yarn for dyeing too.
Anyhow, instructions courtesy of
Crafty Diversions
. Materials, mostly from the cupboard. All I had to buy was the bolt, washers and dowel. So, a swift for less than I fiver. What more can I ask?
I still dream of having a beautiful umbrella swift but hey, a girl can't have everything.