The drought is finally over and I'm back knitting socks once more. Not before time I might add, the sockapalooza deadline is looming - only a month to go until the exchange date and I am only just starting knitting my socks. Gulp. I know I can finish a pair in a week if need be but I think I might be cutting things a little fine. What if I decide I don't like them?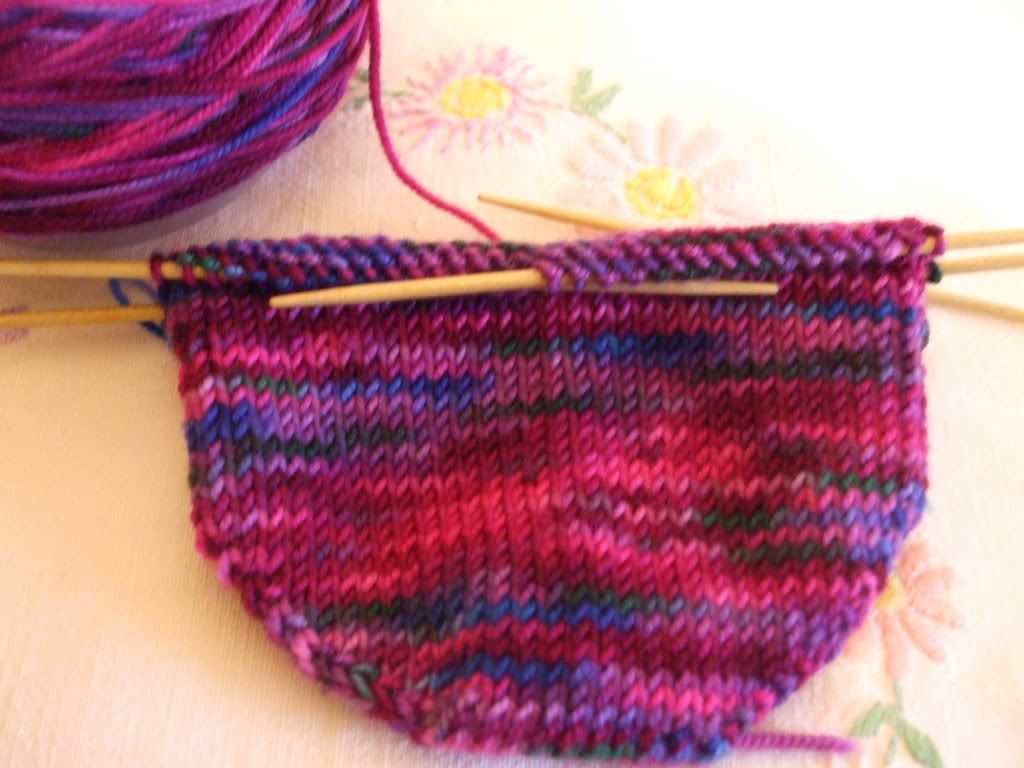 I rescued my Brittany Birches from the dreaded day glo sock and cast on again this morning. In the end I decided that the yarn though lovely (Colinette Jitterbug) is actually very busy so I have opted to do a plain sock. It's toe up and I'm flying solo - no pattern!
I do have a back up plan (pattern and yarn) but 3 inches into the sock and it's looking fine so far.