Oh I got so excited when the postie knocked on the door a few minutes ago. I thought for one moment she was bringing me my Secret Santa parcel. Ah well, maybe next time.
Still, she did have another for me.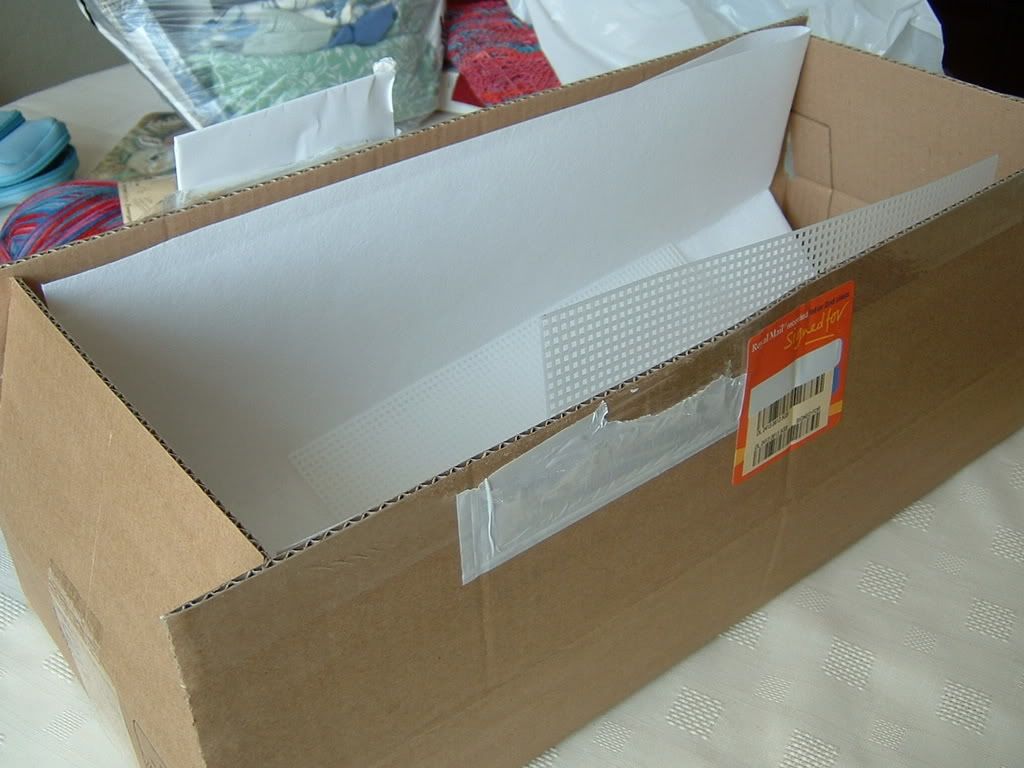 I can hear you already, "what's she getting so excited over a cardboard box for? it empty". Well exciting stuff it probably isn't but that's the last bits I need to complete my Noni bag! The extra thick interfacing and a bag bottom. Superb! Just a short battle with the sewing machine to go and I'll be able to reveal the finished article in all it's glory.